Sin City is known as the destination for partying, gambling and larger-than-life experiences, but head outdoors and you can get your kicks without even stepping foot in a casino.
It might be situated in the middle of Nevada's exquisite and exacting Mojave Desert, but people don't travel to Las Vegas to spend time outdoors. People travel to Las Vegas to spend time, quite specifically, indoors.
And between the casinos, supermalls, nightclubs, bars, restaurants, strip clubs, theaters and labyrinthine hotels, it's easily done. Vitamin D is an option, often ignored.
A wilderness outpost built for the indoor-orientated and the financially-frisky, Vegas is fun. This isn't an indictment. But Vegas is also deeply peculiar. It's at once entirely fictitious and tangible, a promising opportunity or perhaps just the illusion of opportunity, a celebration of either our greatest triumphs or our worst habits. A place where daylight is discretionary, where time bends sideways, and where morals are malleable. Sin City. You'd like it here. Or maybe you wouldn't. Either way, you probably know already.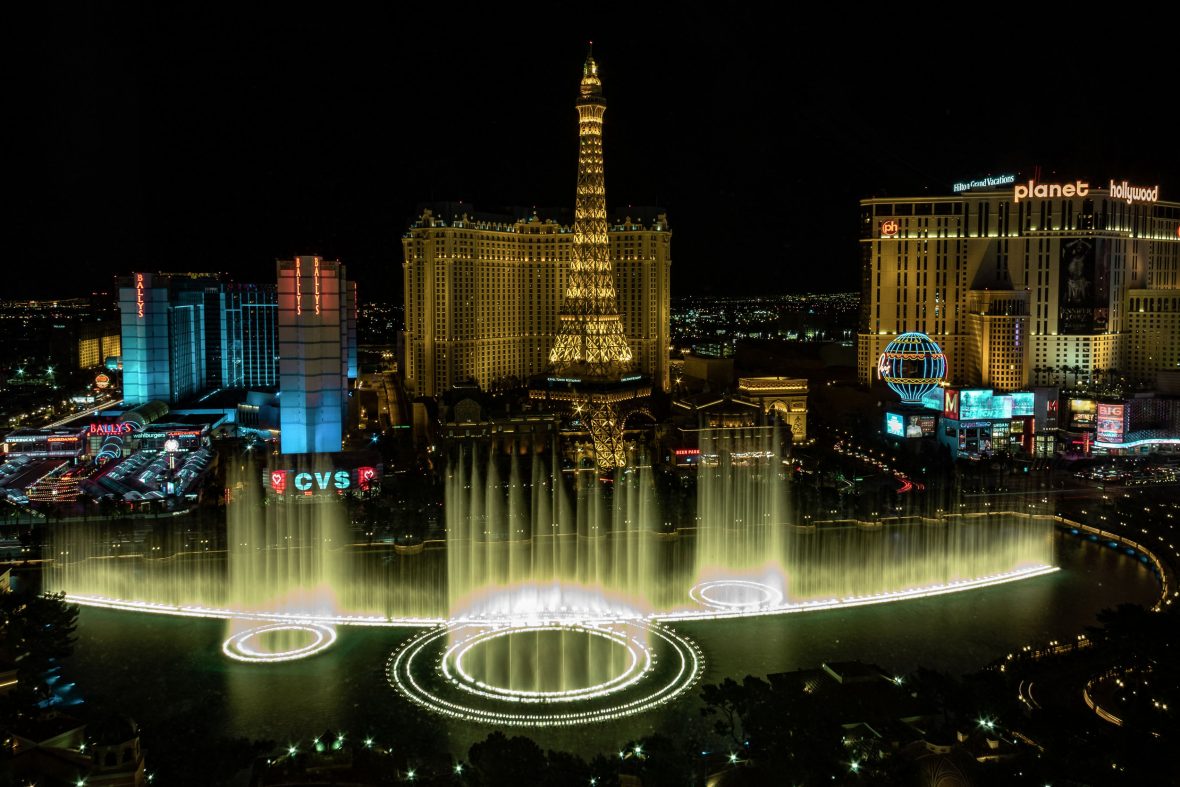 What you might not have considered is what lies beyond the neon smirk of the Vegas strip. Desert, yes. But not the flat and life-averse kind. The outer reaches of Vegas are, in fact, a sanctuary for the outdoors-predisposed.
As one of the USA's top-five most mountainous states, there are plenty of ups and downs for two-wheeled pursuits. "I came here 10 years ago and had no idea what happened beyond the strip," says Geoff.
"I do this thing called the 'Vancouver Week'," says Geoff Flegal, a guide for Bike Blast Las Vegas, as he loads our mountain bikes back into his van. "I'll go skiing one day, mountain biking the next, then go kayaking, then hiking—you can do so much in the space of just a week."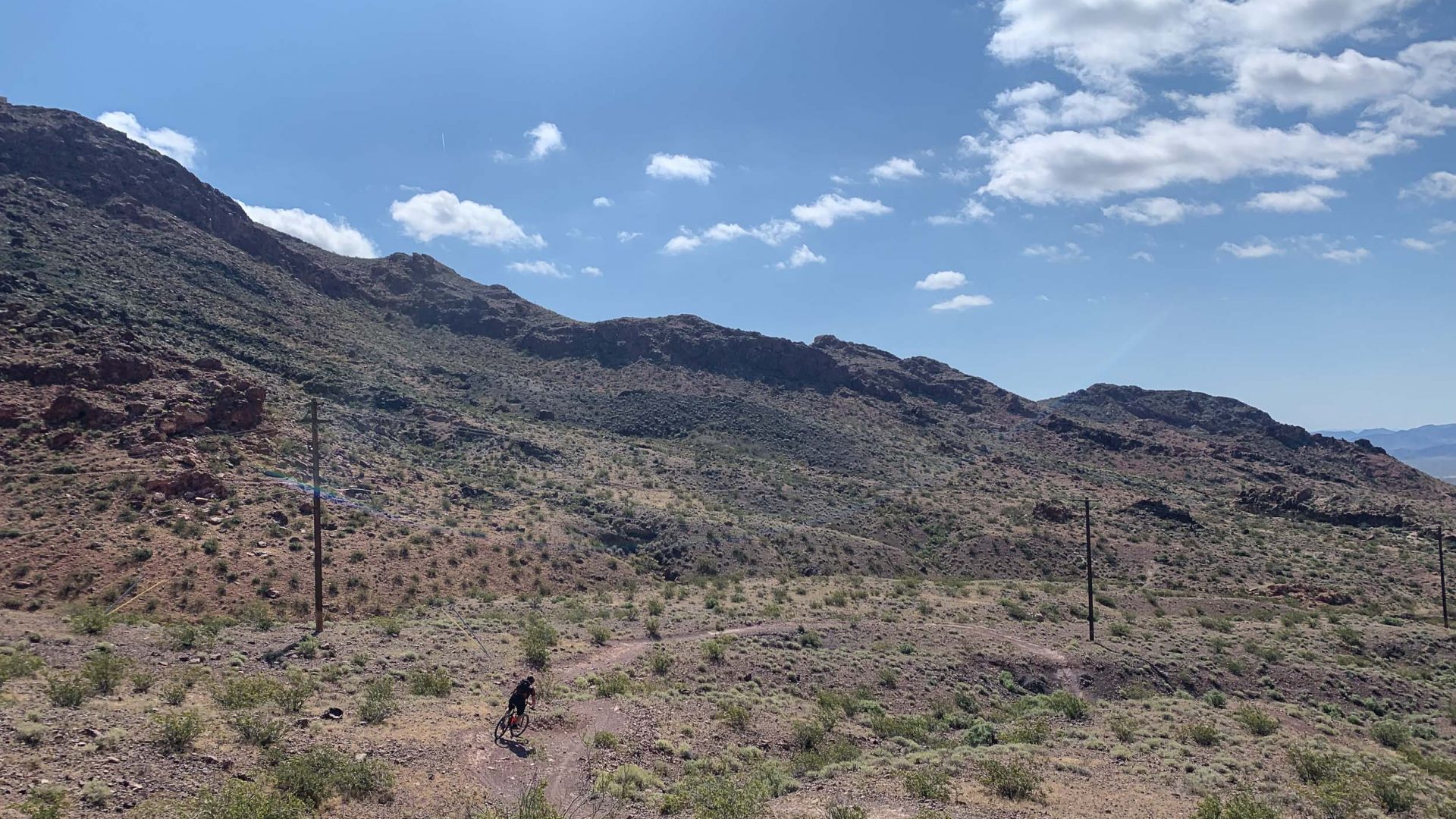 Geoff and I have just spent the morning tearing around Bootleg Canyon, which is home to nearly 60 kilometers of mountain bike trails. As one of the USA's top-five most mountainous states, there are plenty of ups and downs for two-wheeled pursuits. "I came here 10 years ago and had no idea what happened beyond the strip," says Geoff.
RELATED: Is the Yukon the perfect escape from our 21st-century headaches?
It's not just two-wheeled adventures out here, either. Like Bootleg, Red Rock Canyon, home to over 2,000 climbing routes, is also within spitting distance—if you're an Olympic-standard spitter—of the blackjack tables. Alex Honnold, that bloke what climbed Yosemite's El Capitan with no ropes, lives in Las Vegas to make the most of those routes. That's a human-shaped stamp of approval.
Then there's Lee Canyon, a small ski resort that's been dubbed 'the coolest place in Las Vegas'. For aquatic pursuits, there's the Colorado River and Lake Mead—the former a kayaker's paradise, the latter good for just about any water-based activity you can think of. Not to mention the thousands of hiking trails hidden in the hills. More elsewhere, too: Already this week, I've skydived (indoors!), zip-lined over the Vegas strip, rafted in the shadow of the Hoover Dam, and taken a helicopter ride over the Grand Canyon. But there's no time to talk about all that.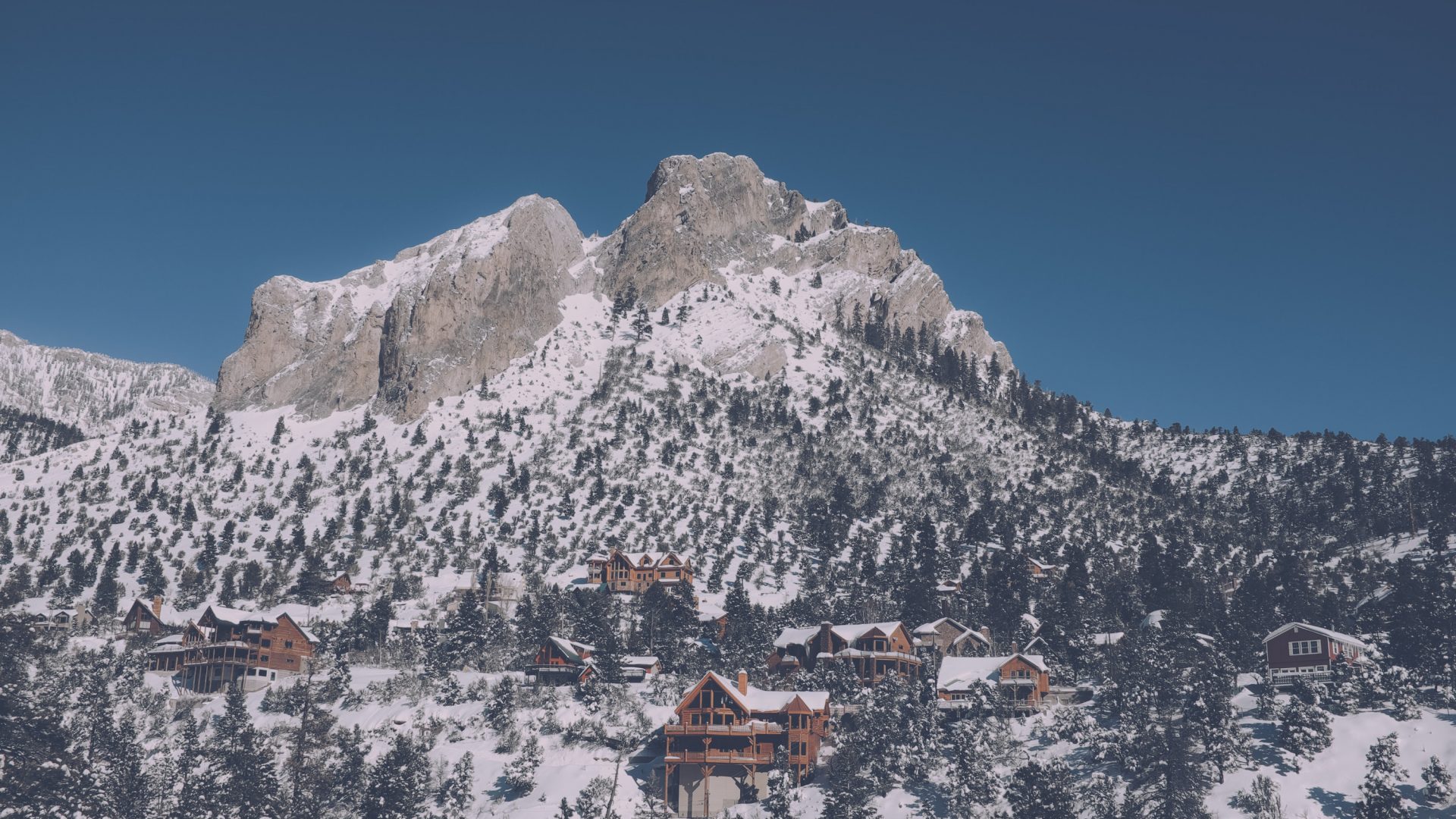 If Vegas is a headache then Bootleg Canyon is an aspirin—and Geoff takes Vegas's great outdoors as an antidote to the more exhausting side of life here. Given that he also works in the hospitality industry on the Vegas strip, it's a side he sees a lot of. "When I see someone with their groceries, in a grocery store, and they've stopped at a slot machine because they couldn't not gamble, that can wear at you," he laments. "But on the flip side, if we didn't have the casinos, we wouldn't have anything out here."
"I could find gold anywhere," Gordy tells me proudly as we pull over to take in a view across the desert—complete with a herd of wild horses. "I could find it in the parking lot at the bar!"
A couple of days later, I'm further afield, piloting an ATV to I'm not sure where—but I'm told there'll be a Budweiser at the end of it. Gordy, long of both hair and beard, is giving me directions from the back seat (handy, because there aren't many landmarks in the desert).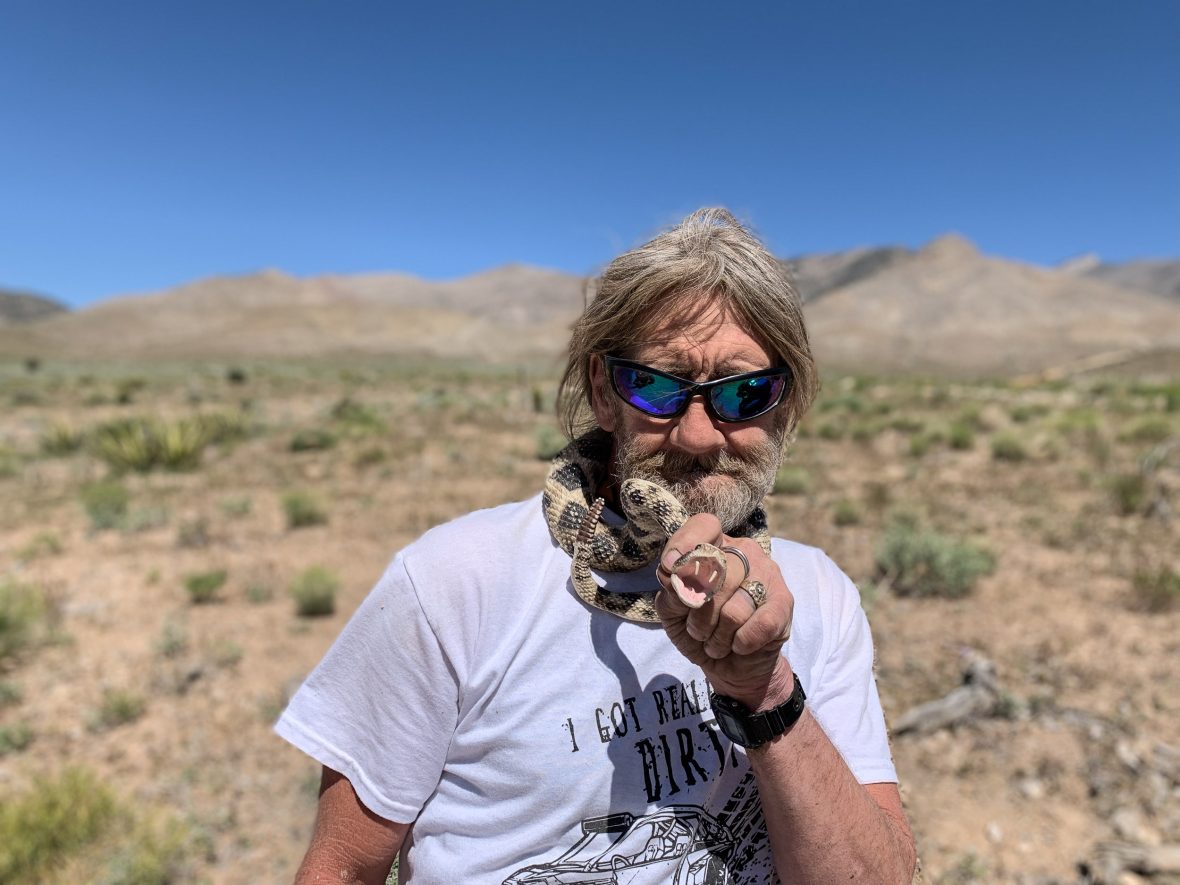 Gordy is a desert man. He's worked in the mines and just about everywhere else—he's currently a landscaper in the town of Goodsprings, as well as a guide and unofficial local historian for Vegas Off Road Tours, the capacity in which we find him today.
Nicknamed 'The Silver State', Nevada owes a lot to silver mining, and the role it played in building the local economy. Times, and mines, have changed though, and gold is now Nevada's most prized shiny thing. In fact, in 2018, gold comprised some 44 per cent of the state's entire exports, at $4.9 billion—the casinos, for those playing at home, came in at $720 million, or 6.5 per cent of the total. "I could find gold anywhere," Gordy tells me proudly as we pull over to take in a view across the desert—complete with a herd of wild horses. "I could find it in the parking lot at the bar!"
After three hours of pedal-to-the-metal driving, one near head-on collision, and squillions and billions of dust particles inhaled, we reach our destination: Sandy Valley. An unincorporated community on the California–Nevada border, middle of nowhere, with a population of around 2,500, it is not a 'destination' in the traditional sense. It's not really a destination in the non-traditional sense either. It simply exists.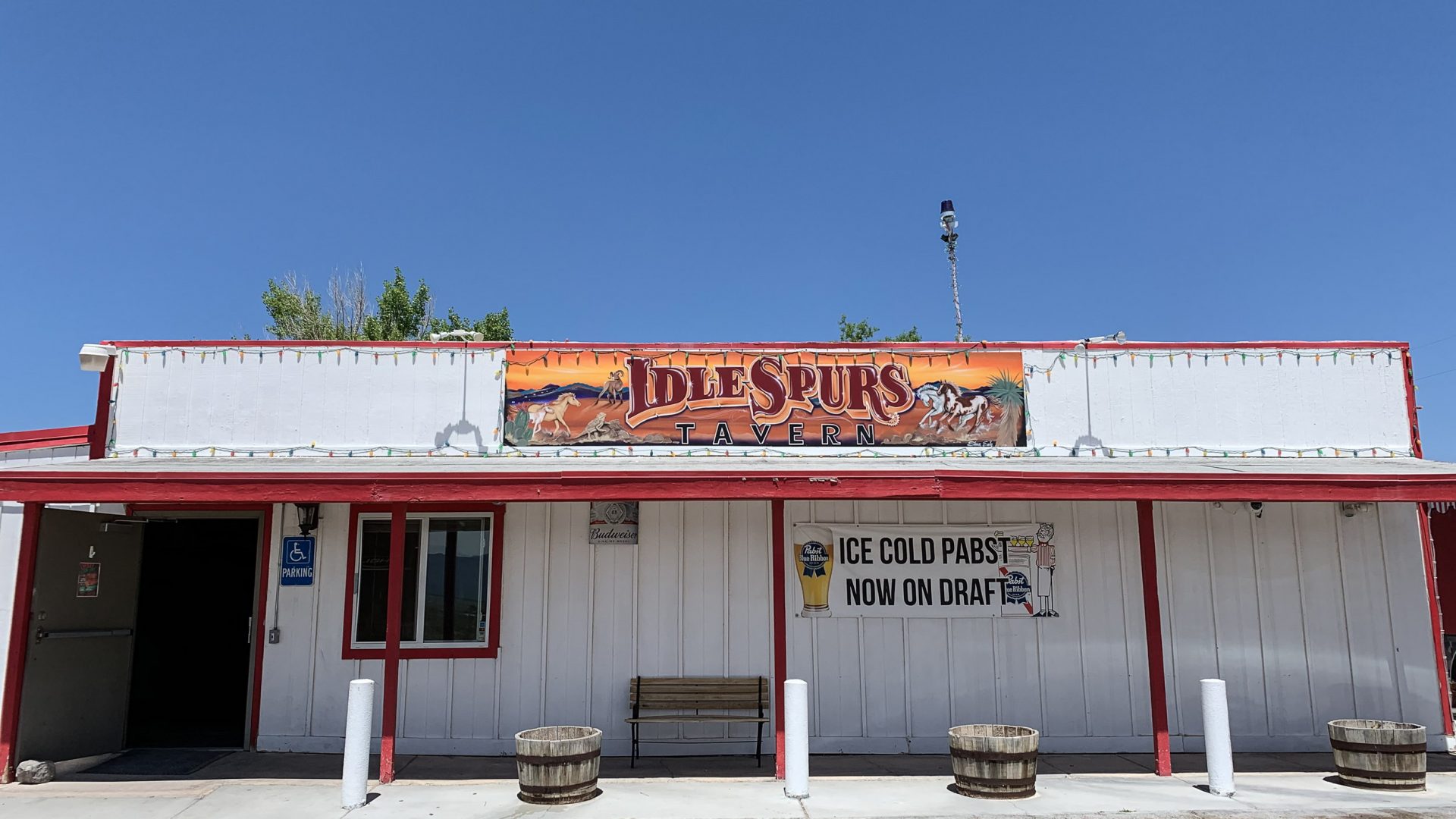 We pull into a bar, the Idle Spurs Tavern—a desert watering hole pulled straight from a Tarantino movie—for aforementioned Budweiser, and I quickly get talking to a couple of locals.
They're friendly people. Trump supporters. Just want everyone to have to work for what they have. They think Trump is a bit of a dick, actually, but "fuck Hillary" and Obama did nothing for them anyway. They don't mind immigrants so long as they don't go looking for handouts. They just want to live their lives in peace, without being bothered, and they want what's best for their kids and their country. They reckon they've got enough ammo in the town to fend off a goddamn zombie apocalypse. Vietnam veteran Bo Gritz (who inspired the character of Rambo) lives, or lived, in Sandy Valley. And what the heck am I, an Englishman, doing all the way out here?
RELATED: How the great American road trip helped me deal with grief
Anyway. None of this has much to do with Las Vegas, or the great outdoors, but it felt somehow worthwhile to include. In any case, our cultural exchange is cut short because we need to get the ATVs back to Goodsprings—an actual destination, and home of the storied Pioneer Saloon—which we do in record time. "You can open her up here," says Gordy on the way back, displaying a level of trust in my ATV driving ability that I do not believe is warranted. "Just don't tell anyone."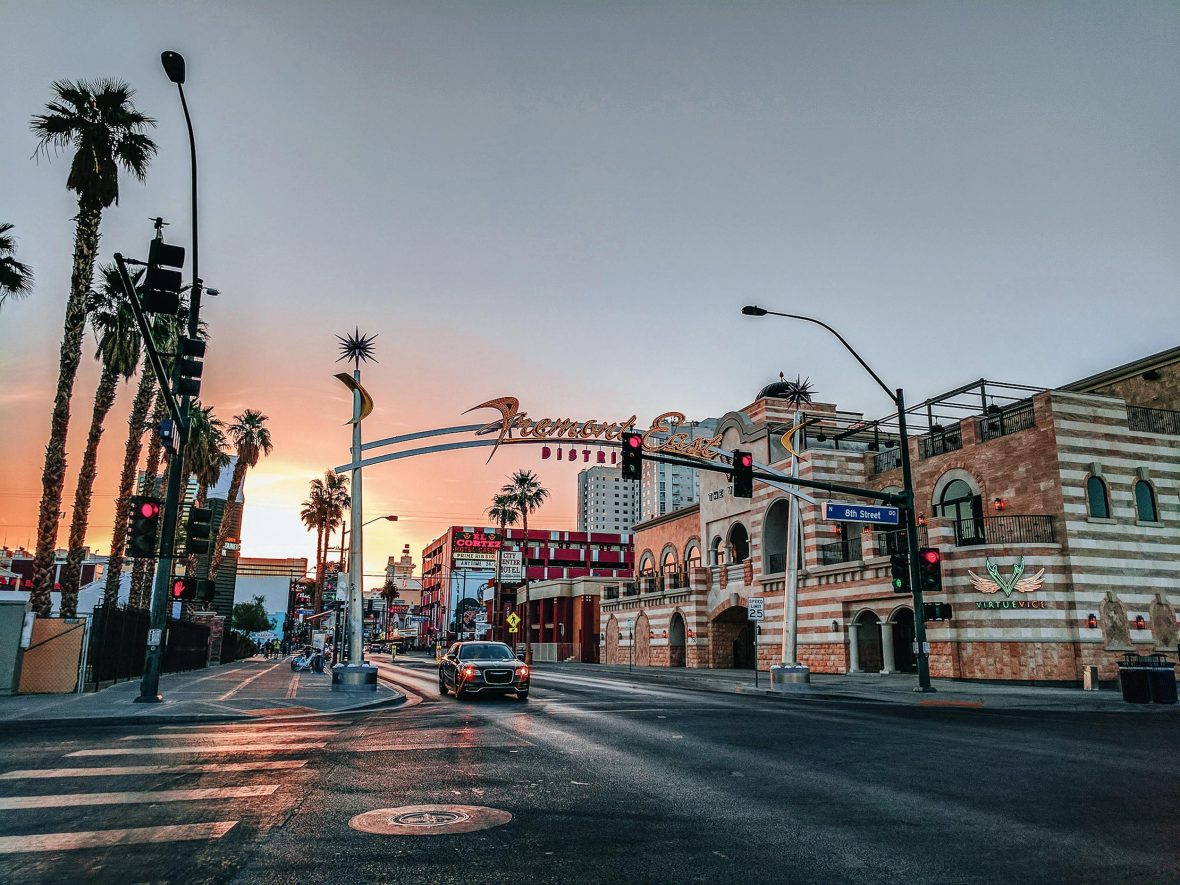 That night, back in Vegas, I take a turn on the blackjack table. After a promising start, I promptly lose $150—a possible correlation between the net volume of alcohol consumed and the overall quality of my decision-making, who knows—and am reminded that this is perhaps not my bag.
I return to my room depleted but not defeated, and see my Mojave dust-covered clothes from today's ATV expedition strewn across the floor—a reminder that there are far better gambles to take in Las Vegas than the ones found inside casinos. Like hopping in an ATV with a bearded stranger and driving 80 kilometers into the desert, for example.
—-
Read more
The writer traveled as a guest of Travel Nevada. Travel Nevada did not approve or review this story.
Sorry, we couldn't find any posts. Please try a different search.
Want the latest from FoundEdge?
Sign up for our newsletter.